Keto French Fries Recipe + Video – the BEST low carb vegetable to use to make a low carb french fry! Only 5 net carbs! Whole30, paleo, gluten free, grain free, dairy free, sugar free, vegan, clean eating, real food.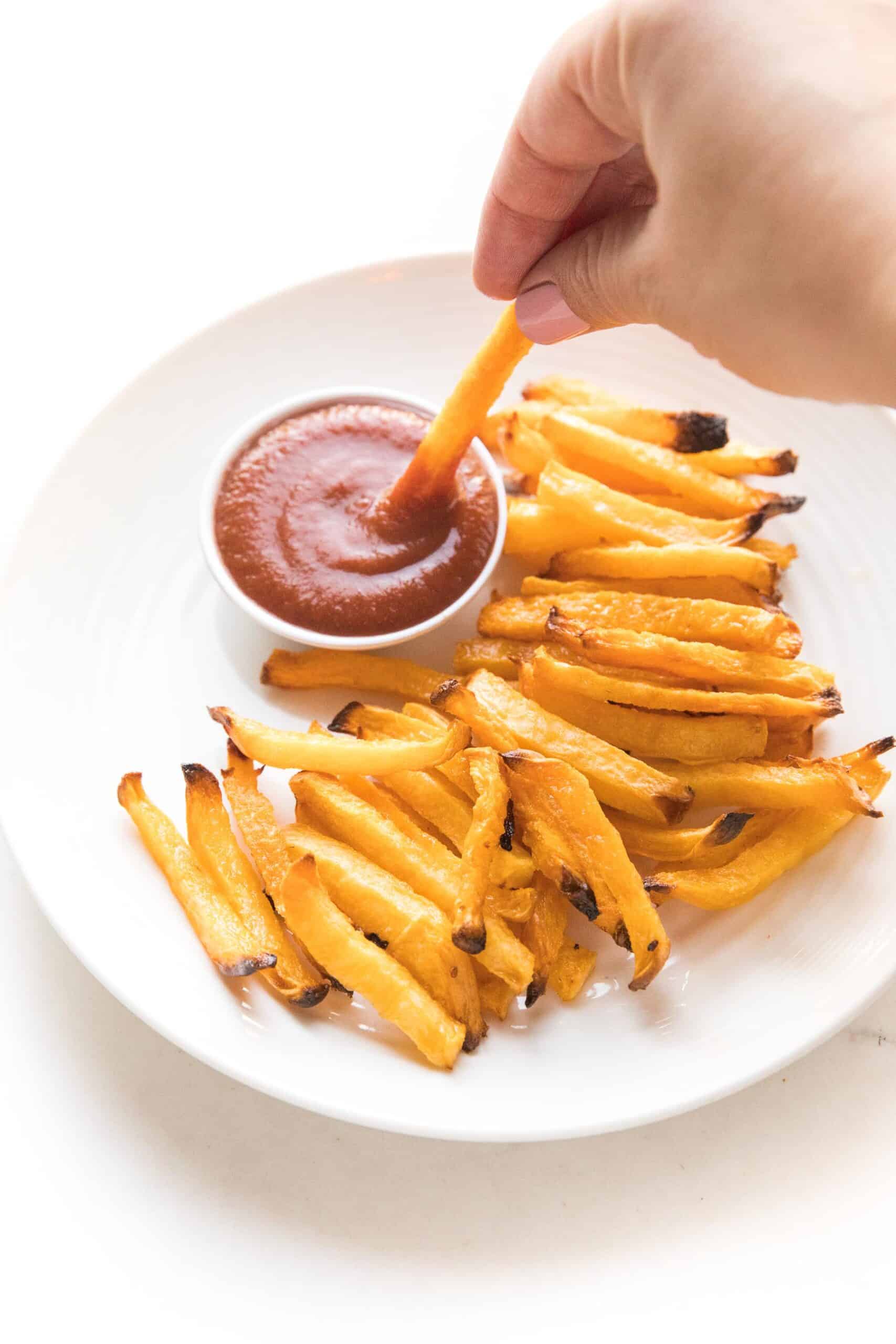 INGREDIENTS USMetric 1x2x3x
2 medium rutabagas peeled and cut into fry shapes
1 tablespoon avocado oil
1 teaspoon salt
INSTRUCTIONS
Heat your oven to 425ºF with the oven rack in the middle. Line a rimmed baking sheet with parchment paper for easy cleanup. Set in a wire baking rack.
Toss the rutabaga fries in avocado oil. Lay the fries in an even layer. Season with salt.
Roast for 40-50 minutes until tender and getting crispy.
Serve warm with your favorite keto dipping sauce like ketchup or ranch!
RECIPE NOTES
You can make this in your air fryer! At about 380ºF for 20-30 minutes.I've found tons of differing carb counts for rutabagas, but the most consistent was around 5-6 net carbs for a medium rutabaga (about 1 cup worth)
NUTRITION
Calories: 93Total Carbs: 7.2gProtein: 1gFat: 7.2gFiber: 1.9gNet Carbs: 5g