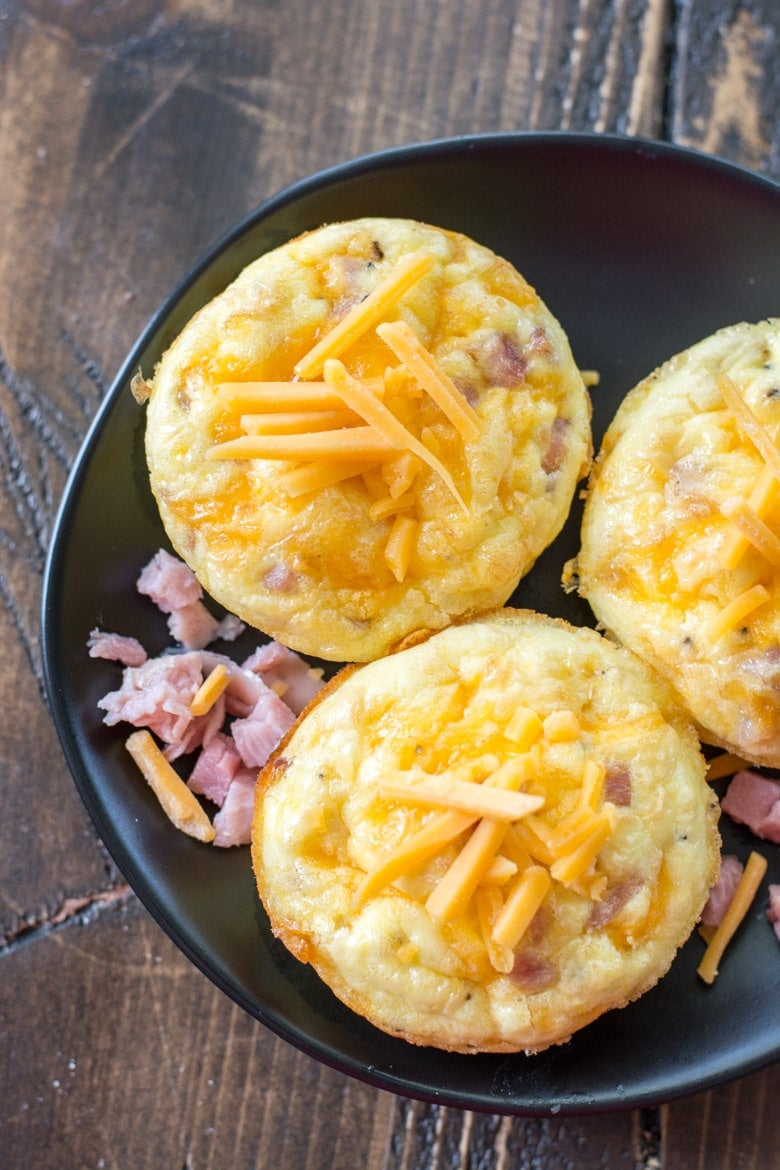 yield: 12 prep time: 5 MINUTES cook time: 18 MINUTES total time: 23 MINUTES
Try these Keto Ham Egg and Cheese Muffins for the ultimate low carb grab and go breakfast! At only one net carb each these muffins are perfect for keto meal prep!
Ingredients
6 eggs
1/4 cup cream
1/2 teaspoon salt, pepper
1/2 teaspoon baking powder
1 cup chopped ham
1 cup shredded cheese (cheddar, swiss, or pepper jack work well)
Instructions
Preheat oven to 350 degrees
In a medium size mixing bowl combine the eggs, cream, baking powder, salt and pepper.
Beat the mixture until completely combined.
Stir in the chopped ham and shredded cheese until evenly distributed.
Spoon the mixture using a 1/4 cup measuring cup or ice cream scoop into a greased muffin tin. I highly recommend a silicone muffin pan because it will prevent the mixture from sticking and the muffins will release very easily.
Bake 18-20 minutes until the muffins have set and a toothpick comes out cleanly.
Nutrition Information:
 YIELD: 12 SERVING SIZE: 1 Muffin
Amount Per Serving: CALORIES: 115TOTAL FAT: 8.4gCHOLESTEROL: 105mgSODIUM: 105mgCARBOHYDRATES: .9gNET CARBOHYDRATES: .9gSUGAR: .3gPROTEIN: 8.7g