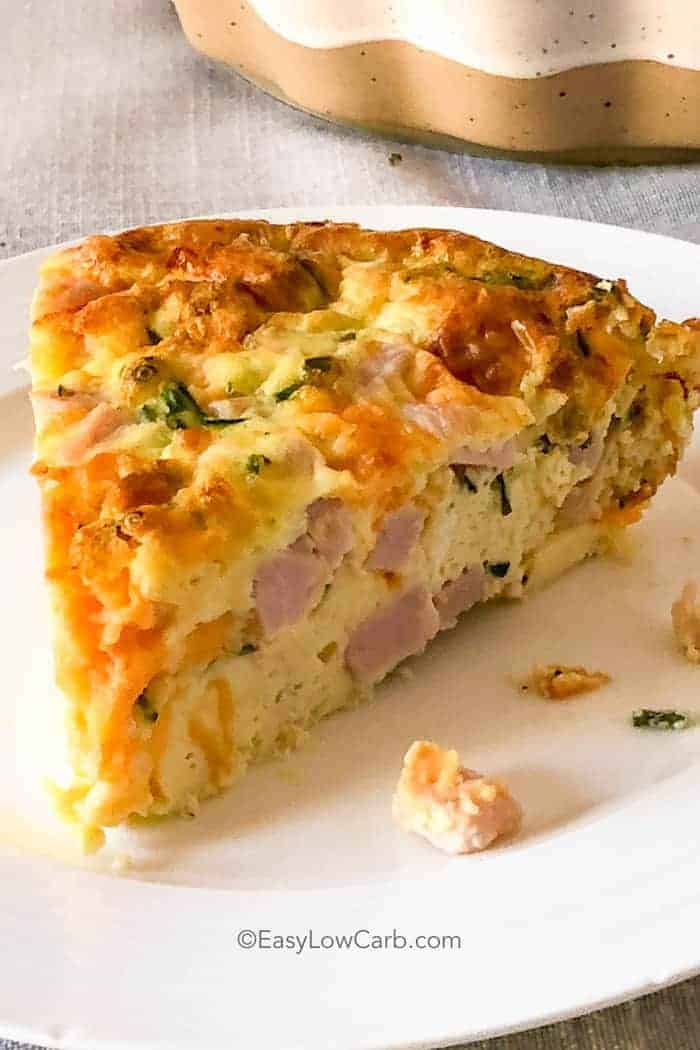 A simple, savory crustless quiche that is perfect for breakfast, lunch or even dinner!
Prep Time10 mins Cook Time40 mins Total Time50 mins Servings6 servings
Ingredients
1 cup cooked ham diced
1 cup zucchini shredded
1 cup cheddar cheese shredded
8 large eggs
½ cup heavy cream
½ teaspoon dry mustard
salt & pepper to taste
Instructions
Preheat oven to 375°F. Grease a 9″ pie plate.
Place zucchini on a paper towel and squeeze to remove moisture. Combine ham, zucchini and cheddar cheese in a pie plate.
Whisk eggs, cream and seasonings. Pour over ham mixture.
Bake uncovered 40 minutes or until a knife inserted in the center comes out clean.
Nutrition
Calories: 235kcal | Carbohydrates: 1g | Protein: 13g | Fat: 19g | Saturated Fat: 10g | Cholesterol: 266mg | Sodium: 256mg | Potassium: 178mg | Fiber: 0g | Sugar: 0g | Vitamin A: 840IU | Vitamin C: 3.7mg | Calcium: 185mg | Iron: 1.3mgKeyword crustlesss quicheCourse BreakfastCuisine American