Keto Mexican Chicken Casserole – Easy Low Carb Comfort Food!
This easy keto Mexican chicken casserole is so rich and tasty it will be sure to warm you on a cold day. Full of cheesy Mexican flavor, you can throw this low carb dinner together in minutes and then just bake it. This chicken casserole is keto comfort food that has only 6g net carbs per serving.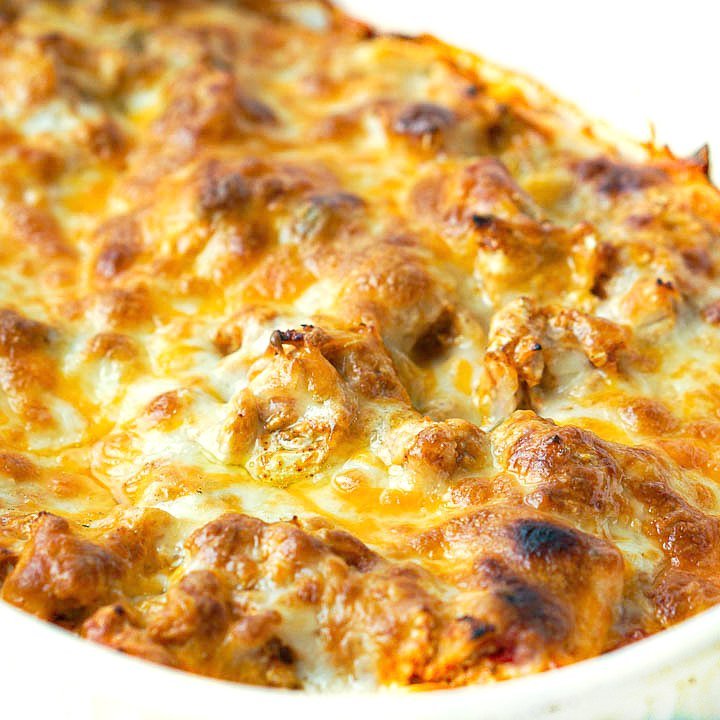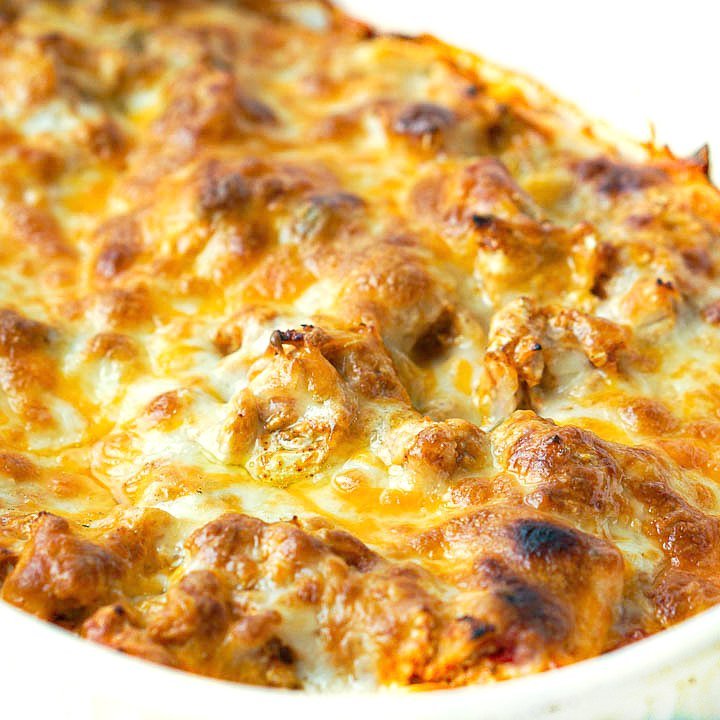 The weather is getting colder and that means casserole time for me. I wanted to make a new recipe for the blog so I made this super duper easy keto Mexican chicken casserole.
OMG just looking at these pictures makes me wished I had some leftovers. It was rich, cheesy and full of chicken so it's filling too. Perfect keto comfort food.
INGREDIENTS
4 cups chopped cooked chicken breast
2 cups cauliflower rice
4 oz cream cheese
1 cup salsa*
8 oz shedded cheese (Mexican or cheddar)*
1 teaspoon chili powder
1/2 teaspoon cumin
INSTRUCTIONS
Preheat oven to 400°F. Then spray a baking dish with cooking spray.
Add cream cheese and salsa to bowl and microwave for a minutes or two to soften the cream cheese. Take it out and add the spices and mix well.
In a large mixing bowl add the cauliflower rice, cream cheese mixture, chicken and half of the cheese. Mix well and spoon into baking dish.
Top with the other half of the cheese and bake for 30 minutes to brown and bubbly. If after 30 minutes it's not browned enough for your liking on top, you put it under the broiler for a few minutes.
NOTES
The nutritional information for 1 serving is 364 calories and:
18.5g fat / 7g carbs / 1g fiber / 39.7g protein = 6g net carbs
Recipe Tips and Notes
I used chunky salsa from Aldi which had a lot of carbs and accounts for most of the carbs in this recipe. If you have a lower carb brand go ahead and use that. This is the main source of Mexican flavors. I have an awesome keto salsa recipe but I didn't want you to have to make that also so I used jarred salsa.
I bought my Mexican cheese blend from Costco and it was delicious and low carb. Again try to find the lowest brand you can or grate your own cheddar and Monterey Jack cheeses.
This is the perfect recipe to freeze for a long carb lunch. Just portion out the leftovers and place in a freezer container. Microwave for a few minutes to reheat.