Keto chicken tenders are a tasty lunch or dinner option for the whole family. Eating the keto way doesn't have to mean giving up foods you love.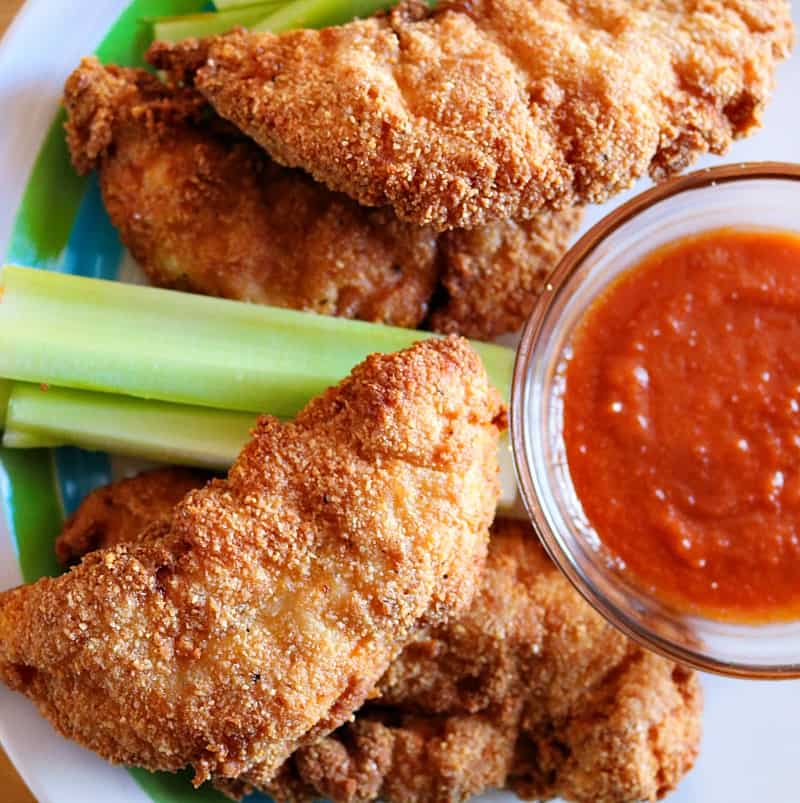 INGREDIENTS
8 ounces chicken breast tenderloins, about 6 pieces
1 cup almond flour
1 teaspoon salt
1 teaspoon pepper
1/4 cup Heavy Whipping
1 large egg
INSTRUCTIONS
For the coating- whisk egg and cream in a large bowl. Season with salt and pepper. Add chicken and let sit for about 10 minutes.
Add almond flour to a shallow dish or pan, season with salt & pepper.
Coat both sides of chicken with flour.
Fry in small batches until golden brown and internal temperature reaches 160º.
Dip in your favorite keto friendly sauce.
NOTES
Serves 2
NUTRITION INFORMATION:
YIELD:
 6
Amount Per Serving: CALORIES: 474© admin CUISINE: American / CATEGORY: Dinner